It's not a known thing that the requirements for getting a home loan while self-employed can be tricky. Case in point: I was recently chatting with one of my future home buyer friends when she casually dropped that she was on the verge of quitting her job and starting up an amazing small business.
*record scratch*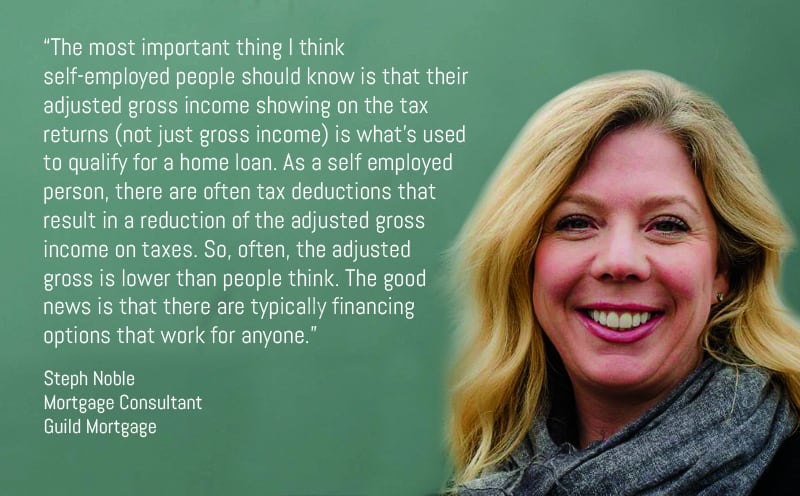 I admittedly kinda freaked out on her. "If you quit your job before buying a house you'll be waiting for a minimum of two – but more likely, five – years before you're back where you are now at this exact point."
My friend's jaw dropped. "Wtf do I do, then?"

"You buy a house right the fuck now, honey. You literally lose your opportunity to be a homeowner in 2018 if you quit and strike out on your own. Suck it up for a few more months, and let's find your home, NOW."
I know this sounds a bit harsh, but rest assured that I'm the very vocal #1 champion of my friends and clients escaping the 9-5 and manifesting their dreams. I also continue to support them as their enterprise flourishes, as I'm a proud sponsor of all my arty, entrepreneurial, self-employed circle. I know how hard they work – and how scary it can be – to fully embrace your passions.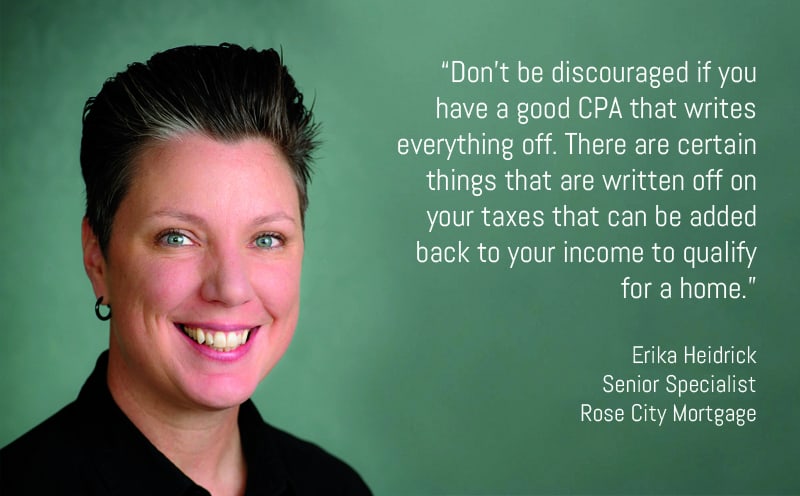 That being said, self-employment can have serious drawbacks, and buying a home is one of them. It's usually an average of two years of taxable income before a lender will even consider giving you a loan, and we all know that the first year of being self-employed can be a damned wash.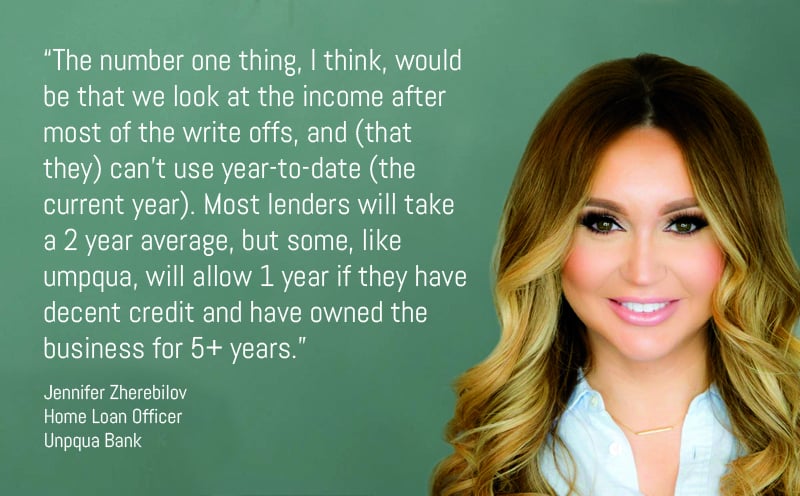 The problem is, when you become your own boss, you're trying real hard to get every write-off possible. This results in your income seeming very, very low. And when you're trying to impress your lender with how much you're earning, you kinda need the opposite to happen.
I have some thoughts for those who are self-employed – or considering becoming their own badass bosslady/fellow – to help prepare them for future purchases.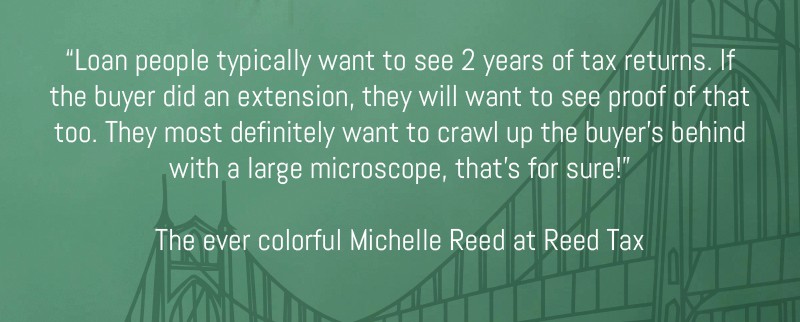 Do's + Don'ts:
1. Hold off on any major purchases, like that new sofa, or trip to Costa Rica. Those can wait.
2. Talk with your lender and/or tax person/accountant before filing taxes for the year.
3. Advice from seasoned professionals is usually FREE. Don't be afraid to check in with everyone for the best course of action.
Got questions? Reach out and I'll talk you through it, and if it's beyond my expertise I'll happily refer you to one of my home loan nerds.
* Quotes provided by some of my preferred lenders and personal resources. I'm blessed with a huge network of solid folk from every industry under the sun, and I'm grateful that they've offered up their professional wisdom for my self-employed buyers.